Meetings
Alcoholics Anonymous Sao Paulo offers English speaking meetings with our groups.
Need Portuguese Meetings?
Find Portuguese Speaking Meetings
Contacts
To find out more about our meetings, or just for general info, contact:
Email us
Gui
+55 11 98899 7851
Whatsapp preferred Guibolliger@yahoo.com
Sean
+55 11 97627 7068 whatsapp preferred USA +1 773 986 0809 text preferred sean.sp.hill@gmail.com
Rod R.
+1 305 987 9688 USA cell whatsapp
Whatsapp enabled
Callers from outside of Brazil or using a non-Brazilian cell phone within Brazil may need to dial country code "55" before city code 11. Callers with a Sao Paulo landline or Sao Paulo cell phone may not need to dial 11.
Free Reading Material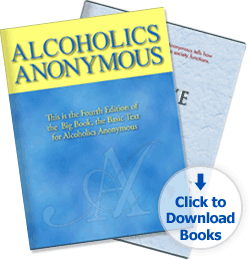 Our proven 12 Step Program will help you get sober and stay sober.
Download these free books and read about how we can help you.
Find more on our Reading Material page.